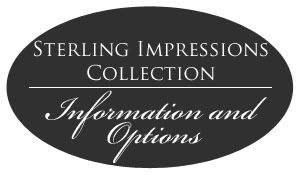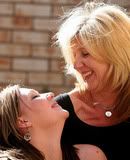 Welcome to our informational page about our Sterling Impressions Collection line of jewelry. Here you will find useful information about this type of jewelry along with available options.
Handcrafted Jewelry Stamping/Engraving is a beautiful art, and the design possibilities are completely endless! Have your name, initials, dates and birthstones custom made onto your charm.
Every charm is made to order. You select a design from our wide range of styles, and customize it to create your own unique gift!

Please note that each character is individually stamped by hand and not a machine. We cannot guarantee straightness or perfection when creating these pieces, thus adding to the charm and uniqueness to your piece, and will not be considered a defect. No two pieces will ever be exactly alike, and expect variations from the photos in our listings.
Traditional Engraving vs Hand Stamping Jewelry
What is the difference between machine engraved jewelry, hand engraveables, and hand stamped jewelry?
With your traditional engraving, a machine is used to make markings of characters on the surface of a charm, pendant, etc. With hand stamping, there are no machines involved, and actual impressions are engraved, or stamped into the piece individually, completely by hand. With this method, the finished piece is left with a clearly visible black impression of your text rather than just being on the surface.
Our discs and eternity circles are professionally hand cut in our studio. We offer them in various sizes, which will also be specified in our listings. Different sizes can fit many characters, or just a few, therefore, when you view our collection, you can select which piece is right for you and pay exactly for what you need. Below is a point of reference chart to give you a better idea of disc sizes.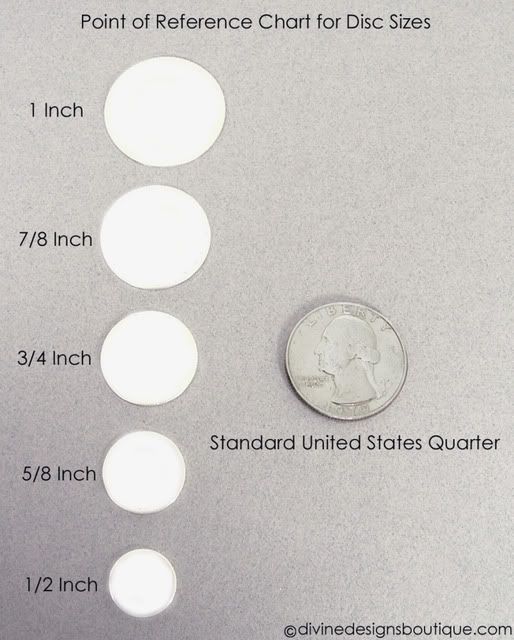 We currently carry two fonts that can be used in the crafting of your piece listed below. 
 SORRY, WE DO NOT CARRY CAPITAL LETTERS.
Available Fonts:
Font #1 Information - Our lowercase elegant script font can be used in ALL disc and shape sizes that we offer. Each pendant has a limit as to how many characters will fit, which is detailed in each individual listing.
Font #2 Information - Our lowercase couture script font is an exclusive font, only offered by Divine Designs Boutique. It is a very unique and fancy style, therefore it is LIMITED to the disc sizes it will fit. This font is only available for discs. It cannot be used in eternity circles, layered looks, or other shape pendants. 
3/8 inch miniature discs and rectangles - NOT AVAILABLE
1/2 inch discs - one initial only
5/8 inch discs -  up to 4 characters across
3/4 inch discs - up to 7 characters across
7/8 inch discs - up to 10 characters across
1 inch discs - up to 13 chracters across
Number Information - If ordering a date in your piece, it will appear in the numerical format 00.00.00. We do not carry dashes or slashes at this time. If ordering a date on a rectangle, it can appear as above, or as January 1, 2010 format (if space accomodates).
Reverse Engraving - We now offer the option for engraving on the back our pendants. You may select to have a name, words, or a date stamped on the back of the disc for an additional charge. In order to engrave on the back of the pendants, we must use a thicker gauge of sheet metal, therefore, there is a fee to have this added to your order. The fee is determined upon the size of the disc. (Reverse stamping is not available for all pendants, please refer to each listing for more specific information.)
Reverse stamping is a great way to add a little something special to your pendant. It can be a phrase as simple as "i love you", or your anniversary date, 03.05.05. The possibilities are endless!

We use high quality sterling silver box chain necklaces as the finishing touch to your Sterling Impressions Collection piece. We offer these in lengths of 14, 16, 18, and 20 inches (Additional charge for 20 inch chain). Sorry, our chains are NOT available for individual purchase.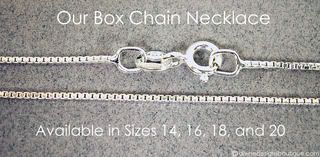 Children/Teen Chain Necklace Sizing
14 Inches
Women's Chain Necklace Sizing
16 inches
18 inches (Standard)
20 inches ( *This length carries an additional fee.)


*Warranty Policy for our Sterling Impressions Collection including selected handstamped / engraved pendant items such as necklaces, bookmarks, or keychains gifts.
1. Resizing of chain necklace due to in appropriate size ordered. (Most of our
purchases are gifts, and these necklaces are often ordered in an incorrect
size for the receipient, therefore, we are happy to trade the chain necklace
for a different length within 60 days of purchase date.)
2. Replacement of defective parts within 60 days of purchase date. Defective
parts meaning chain necklace clasps, bookmark sticks, keychain rings, or
other sterling accent beads used to construct item.
Be sure to contact customer service if you have any questions about sizing, or just need general assistance choosing the right piece. We'd love to help!
No portion may be copied or redistributed.
© 2015 Divine Designs Boutique LLC Sterling Impressions Collection Information